Harvey Turnbolt #1!!!
Get your copy today!!! Harvey Turnbolt Monster Slayer #1 is a limited edition first printing!!! If you don't buy now, you'll have to get a second print run version just to know what happens and then your collector geek friends will make TOTAL fun of you!!! Sad sad stuff! Avoid the problems and order TODAY!!!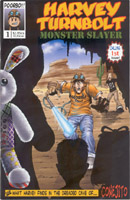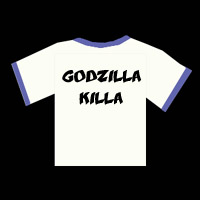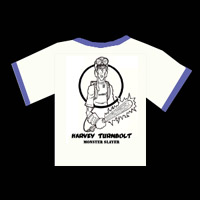 GODZILLA KILLA RINGER T's!!!
Be the envy of your friends and the dream of every hottie on your block with your too tough for words, Godzilla Killa T-shirt!!! Features the man himself, Harv Turnbolt on the back!!! SOLD OUT!!!